BTS Members Profile, Facts and Biography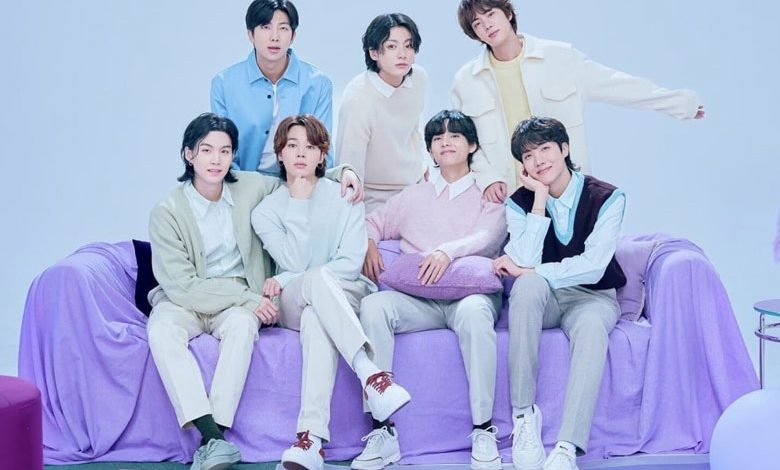 Are you ready to dive into the captivating world of BTS? Get ready to meet the seven talented individuals who make up this global phenomenon. From their electrifying performances on stage to their heartfelt lyrics, BTS has taken the world by storm. In this comprehensive profile, we will introduce you to each member, giving you a glimpse into their unique personalities, musical talents, and fascinating facts. Discover how RM, Jin, Suga, J-Hope, Jimin, V, and Jungkook came together to form one of the most successful K-pop groups of all time. Uncover their journey to stardom, their achievements, and the impact they have made on the music industry and their dedicated fanbase, known as the ARMY. Whether you're a long-time fan or just starting your BTS journey, prepare to be amazed by the incredible talent and charm of these seven extraordinary individuals.
BTS Members Profile
BTS, also known as Bangtan Boys, consists of seven members: RM, Jin, Suga, J-Hope, Jimin, V, and Jungkook. Each member brings a unique flavor to the group, showcasing their individual strengths and personalities. Let's take a closer look at each member:
RM (Rap Monster): As the leader of BTS, RM is known for his exceptional rapping skills and profound lyrics. His real name is Kim Namjoon, and he was born on September 12, 1994, in Ilsan, South Korea. Before joining BTS, RM was an underground rapper and gained recognition for his mixtape, which he released under the name Rap Monster. With his intelligent and introspective lyrics, RM has become a driving force behind BTS's success.
Jin: Jin, whose full name is Kim Seokjin, was born on December 4, 1992, in Gwacheon, South Korea. Known for his stunning visuals and powerful vocals, Jin is the oldest member of BTS. He has a degree in acting and is often referred to as "Worldwide Handsome" by fans. Jin's warm and caring nature has endeared him to the ARMY and has made him an integral part of the group.
Suga: Suga, whose real name is Min Yoongi, was born on March 9, 1993, in Daegu, South Korea. Suga is not only a talented rapper but also a skillful producer. He has produced many of BTS's hit songs and has contributed to the group's success with his introspective and honest lyrics. Suga's unique style and deep voice have made him a fan favorite.
J-Hope: J-Hope, whose real name is Jung Hoseok, was born on February 18, 1994, in Gwangju, South Korea. Known for his incredible dance skills, J-Hope is the main dancer of BTS. He brings energy and charisma to the group's performances, captivating audiences worldwide. J-Hope's positive and bright personality has made him a ray of sunshine for both his fellow members and fans.
Jimin: Park Jimin, born on October 13, 1995, in Busan, South Korea, is known for his exceptional dance skills and soulful vocals. Jimin's stage presence and versatility have made him a standout member of BTS. His emotional performances and charismatic personality have touched the hearts of millions around the world.
V: Kim Taehyung, known by his stage name V, was born on December 30, 1995, in Daegu, South Korea. V is known for his deep, soothing voice and his ability to convey emotions through his singing. With his unique fashion sense and expressive personality, V has captured the hearts of fans worldwide.
Jungkook: Jungkook, whose full name is Jeon Jungkook, was born on September 1, 1997, in Busan, South Korea. As the youngest member of BTS, Jungkook is a multi-talented artist, excelling in singing, dancing, and even producing music. His powerful vocals and impressive stage presence have made him an invaluable member of the group.
Each member of BTS brings their own strengths and talents to the group, creating a dynamic and harmonious unit that has captured the hearts of fans worldwide.
BTS Members Facts
Apart from their incredible talent and success, BTS members have many fascinating facts that make them even more endearing to their fans. Let's take a look at some interesting facts about each member:
RM: – RM's favorite number is 1 because it represents being the best at what you do. – He loves art and has a collection of paintings in his studio. – RM is fluent in English and has showcased his language skills in many interviews and collaborations.
Jin: – Jin is known for his love of food, and he often shares his culinary adventures on social media. – He has a pet sugar glider named Eomuk, which means fish cake in Korean. – Jin's nickname is "Mr. Worldwide Handsome," a title given to him by fans due to his stunning visuals.
Suga: – Suga is known for his straightforward and honest personality. He often expresses his thoughts and emotions through his music. – He has a passion for photography and often captures behind-the-scenes moments of BTS's journey. – Suga has a sweet tooth and enjoys eating desserts, especially chocolate.
J-Hope: – J-Hope loves fashion and is known for his unique and colorful style. – He has a bright and infectious laugh that never fails to make those around him smile. – J-Hope has a black belt in taekwondo and has showcased his martial arts skills in BTS's performances.
Jimin: – Jimin is known for his incredible flexibility and is often referred to as the group's "mochi" due to his soft and squishy personality. – He is an avid reader and enjoys books that explore human emotions and relationships. – Jimin is a perfectionist and is always striving to improve his skills as a dancer and singer.
V: – V is known for his love of animals and often shares pictures and videos of his pets on social media. – He has a deep interest in photography and has even taken photos for BTS's album concepts. – V enjoys painting and has showcased his artistic skills through various artworks.
Jungkook: – Jungkook is often referred to as the "Golden Maknae" due to his exceptional talent and skills in various fields. – He is a big fan of tattoos and has several meaningful inkings on his body. – Jungkook enjoys sports and has a competitive nature, often challenging his fellow members to friendly competitions.
These facts give a glimpse into the unique personalities and interests of each BTS member, making them even more relatable and beloved by fans.
BTS Discography
BTS's discography is a testament to their musical versatility and creativity. Since their debut in 2013, BTS has released numerous albums, singles, and collaborations that have resonated with fans worldwide. Let's explore some of their most iconic releases:
1. "2 Cool 4 Skool" (2013)
BTS's debut single album introduced the world to their captivating blend of hip-hop, R&B, and pop music.
The title track, "No More Dream," showcased the group's powerful rap skills and energetic performances.
2. "Wings" (2016)
"Wings" marked a significant turning point in BTS's career, solidifying their status as global superstars.
The album featured the chart-topping hit "Blood Sweat & Tears," which explored themes of temptation and desire.
3. "Love Yourself: Tear" (2018)
"Love Yourself: Tear" became the first Korean album to top the Billboard 200 chart, cementing BTS's international success.
The album's lead single, "Fake Love," showcased BTS's emotional depth and introspective lyrics.
4. "Map of the Soul: 7" (2020)
"Map of the Soul: 7" celebrated BTS's seventh anniversary and reflected on their journey as artists.
The album featured a wide range of musical styles, including the chart-topping hit "ON."
BTS's discography is a testament to their growth as artists and their ability to connect with listeners on a deep level. Each album showcases their musical evolution and the messages they want to convey to their fans.
BTS Achievements and Awards
BTS's achievements and awards speak volumes about their impact on the music industry and their dedicated fanbase. Over the years, BTS has broken numerous records and received recognition for their talent and hard work. Let's explore some of their remarkable achievements:
Guinness World Records: BTS holds several Guinness World Records, including the most-viewed music video within 24 hours for their song "Dynamite" and the most Twitter engagements for a music group.
Billboard Music Awards: BTS has won numerous Billboard Music Awards, including Top Social Artist for four consecutive years and Top Duo/Group in 2019.
American Music Awards: BTS became the first Korean act to perform at the American Music Awards and has won multiple awards, including Favorite Social Artist.
Grammy Awards: In 2021, BTS received their first Grammy nomination for Best Pop Duo/Group Performance for their song "Dynamite."
UNICEF Partnership: BTS has partnered with UNICEF for their "Love Myself" campaign, raising awareness and funds for children in need.
These achievements highlight BTS's global impact and their ability to transcend language and cultural barriers. Through their music and philanthropic efforts, BTS continues to inspire millions around the world.
BTS Fandom – ARMY
The BTS fandom, known as the ARMY, is an integral part of the group's success. The ARMY consists of passionate and dedicated fans who support BTS in every endeavor. Let's take a closer look at the ARMY and their impact:
Global Support: The ARMY spans across the globe, with fans from different countries coming together to support BTS.
Online Presence: The ARMY is known for their strong online presence, actively engaging with BTS on social media platforms and supporting their releases.
Fan Projects: The ARMY organizes various fan projects, including charity initiatives, streaming parties, and birthday celebrations for the members.
Fan Art and Fanfiction: The ARMY showcases their creativity through fan art, fanfiction, and other forms of artistic expression, further amplifying BTS's impact.
The ARMY's unwavering support has played a significant role in BTS's success, making them one of the most influential fandoms in the world.
BTS Social Media Presence
BTS has a massive following on social media platforms, allowing them to connect with fans on a personal level. The group's social media presence has played a crucial role in their global reach and engagement. Let's explore their social media platforms:
Twitter: BTS's official Twitter account, @BTS_twt, has over 30 million followers, making it one of the most-followed accounts on the platform. BTS members actively interact with fans through tweets, sharing updates and behind-the-scenes moments.
YouTube: BTS's official YouTube channel, BANGTANTV, has millions of subscribers and billions of views. The channel features music videos, behind-the-scenes content, and vlogs from the members.
Weverse: BTS launched their own fan community app, Weverse, to provide a dedicated space for fans to interact with the group and each other. The app allows fans to access exclusive content and participate in fan events.
BTS's active presence on social media platforms has created a direct line of communication between the group and their fans, fostering a strong sense of community and connection.
BTS Collaborations and Endorsements
BTS's global popularity has led to numerous collaborations with renowned artists and brands. These collaborations have not only expanded BTS's musical horizons but also solidified their status as global icons. Let's explore some notable collaborations and endorsements:
"Savage Love" with Jawsh 685 and Jason Derulo: BTS collaborated with Jawsh 685 and Jason Derulo on a remix of the hit song "Savage Love," which topped charts worldwide.
McDonald's: BTS partnered with McDonald's for a special "BTS Meal," which featured exclusive menu items inspired by the group.
Puma: BTS has an ongoing partnership with Puma, releasing collaborative merchandise and promoting the brand's products.
Samsung: BTS has been Samsung's global brand ambassadors, appearing in commercials and promotional campaigns for the company's products.
These collaborations and endorsements have further solidified BTS's global influence and opened doors for future opportunities.
BTS World Tour and Concerts
BTS's world tours and concerts are highly anticipated events, allowing fans from all over the world to experience their electrifying performances. The group's energy, stage presence, and connection with the audience create unforgettable moments. Let's take a look at some of their notable tours:
"Love Yourself World Tour" (2018-2019): BTS embarked on their largest world tour to date, performing in sold-out stadiums across Asia, Europe, and North and South America.
"Speak Yourself World Tour" (2019): Building on the success of their previous tour, BTS expanded their world tour, performing in iconic venues such as Wembley Stadium in London and MetLife Stadium in New Jersey.
"Map of the Soul ON:E" (2020): Due to the COVID-19 pandemic, BTS held a virtual concert that attracted millions of viewers worldwide. The concert showcased their versatility and creativity, providing a unique and immersive experience for fans.
BTS's concerts are known for their high production value, stunning visuals, and powerful performances, creating an unforgettable experience for both the group and their fans.
Conclusion
BTS's journey from a small Korean group to global superstars is nothing short of extraordinary. The seven members, RM, Jin, Suga, J-Hope, Jimin, V, and Jungkook, have captivated the world with their talent, passion, and genuine personalities. From their impressive discography to their record-breaking achievements, BTS has left an indelible mark on the music industry. With their dedicated fanbase, the ARMY, BTS continues to inspire and connect with millions worldwide.